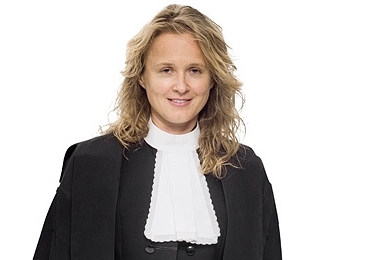 Liesl regularly appears as counsel in the criminal jurisdiction for State and Commonwealth offences and as counsel in the Health Practitioner Tribunals.
She also appears as counsel in courts and tribunals in other areas of law in South Australia and interstate.
She has a particular interest and experience in expert evidence including all forensic sciences (eg DNA, gunshot residue, forensic pathology), forensic medicine, HIV phylogenetics, explosions, accident reconstruction and forensic accounting (eg fraud).
She was Counsel Assisting the Mullighan Inquiry into the deaths and sexual abuse of children in State care (SA) (2007 - 2008).
She was Senior Counsel Assisting the Eastman Inquiry (ACT) (2012 to 2014).
She is an appointed member of the Legal Practitioners Disciplinary Tribunal and a member of the Sentencing Advisory Council and the ANZFSS (Australian and NZ Forensic Science Society).
Author of 'Playing forensic science monopoly' published in the Australian Journal of Forensic Sciences, 2014.
Liesl Chapman SC
This email address is being protected from spambots. You need JavaScript enabled to view it.
---
Qualifications: LLB(Hons), BA (Juris), University of Adelaide
GDLP
Admitted: 1993
Appointed Senior Counsel:2010
Areas of Practice
---
Criminal Law
Disciplinary matters (incl. Health Practitioner National Law)
Inquiries and Commissions
Industrial matters, incl. worker's compensation
Medical negligence
Discrimination law
Federal court matters
Coronial inquests